Nella programmazione dell'autunno 2018 "la Fondation Louis Vuitton persegue nel dialogo tra arte contemporanea e moderna nel tentativo di coinvolgere un vasto pubblico" afferma Bernard Arnault, Presidente della Fondation Louis Vuitton. Le mostre sono curate da Suzanne Pagé, Direttore artistico della fondazione, Dieter Buchhart, e da Olivier Michelon e si apprestano ad essere dei blockbuster capaci di portare davvero tanto tanto pubblico nel parco dove sorge il visionario spazio d'arte disegnato da Frank O' Gehry. Vedremo tra qualche mese quale record di visitatori verrà frantumato…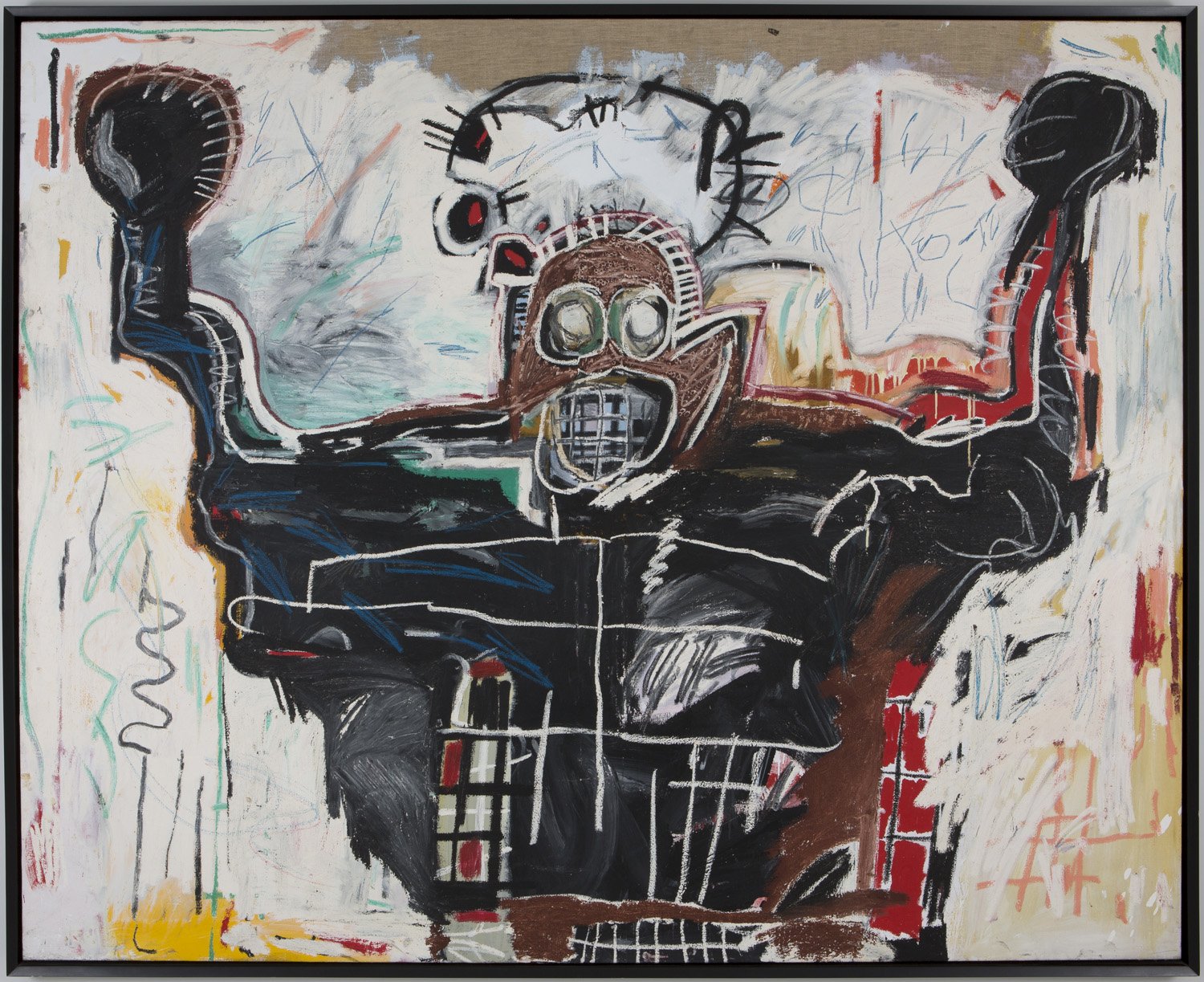 JEAN-MICHEL BASQUIAT
Jean-Michel Basquiat (1960-1988), figura centrale nella collezione della Fondazione, "è riuscito a creare un corpus significativo di lavoro in soli dieci anni, e rimane un artista di grande importanza, uno che trascende il tempo allo stesso modo di Egon Schiele (1890-1918), esposto dalla Fondazione in parallelo." Ad affermarlo è Suzanne Pagé che racconta: "queste due figure non sono presentate vis-à-vis, e nemmeno vengono messe a confronto le loro influenze. Ma la presenza simultanea di questi due artisti ardenti, la cui profonda eternità è trasmessa da una determinata figurazione e da un'intensità profondamente individuale, da una pratica di disegno virtuoso e ossessivo, si eleva al di sopra di una definizione temporale ben precisa".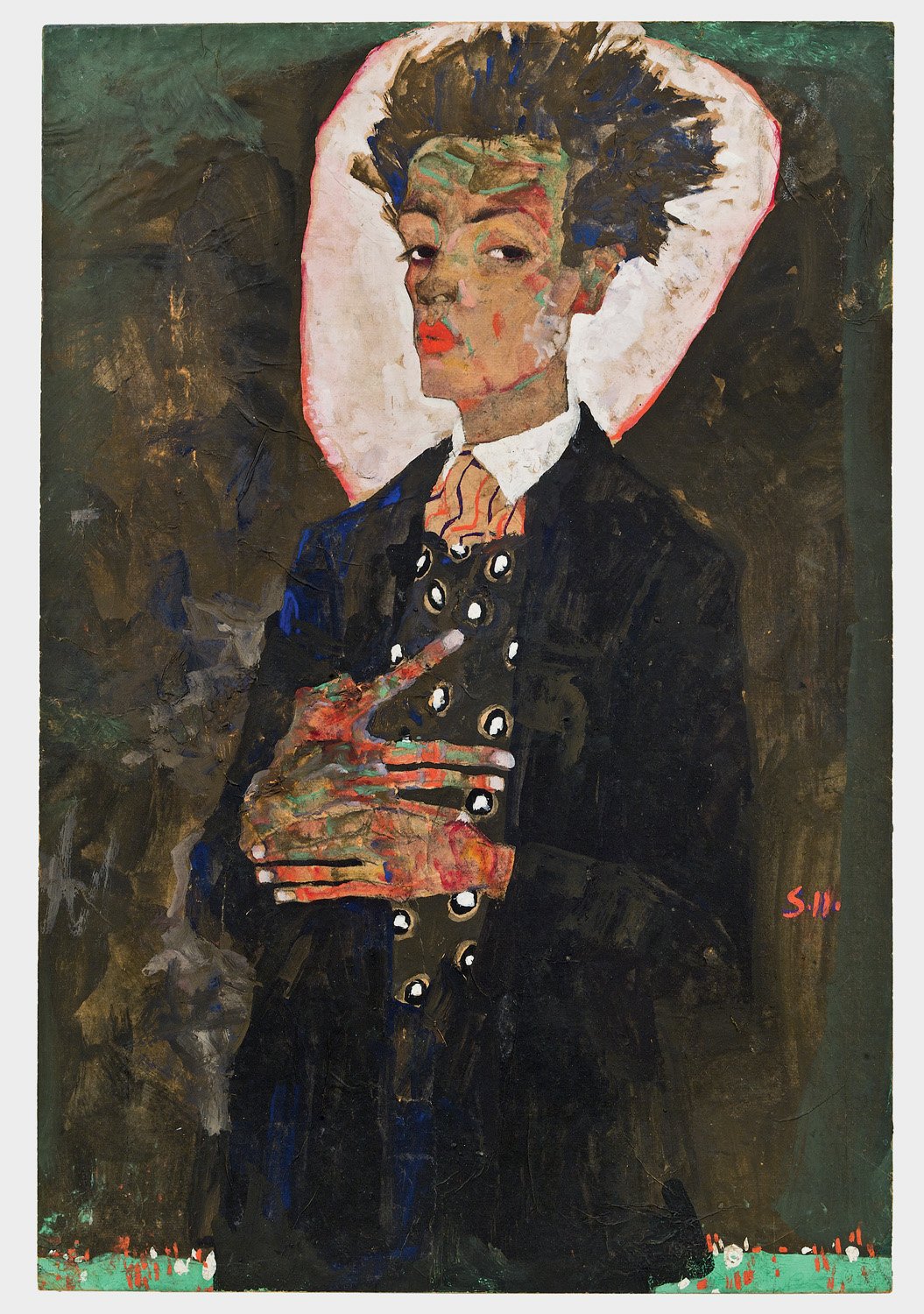 EGON SCHIELE
Dopo mostre come Being Modern: MoMA in Paris, Olafur Eliasson: Contact e Icons of Modern Art. The Shchukin Collection, quella dedicata a Schiele è la prima personale che la Fondazione dedica a un artista appartenente alla storia dell'arte moderna. "La mostra spazia da un capo all'altro del ventesimo secolo, dalla fine del secolo a Vienna durante la Secessione fino alla New York degli anni '80, si tratta di due periodi, due culture e due continenti che offrono echi sorprendenti l'un l'altro nella loro indomita singolarità." È sempre il direttore artistico in un suo saggio in catalogo a delineare il filo conduttore delle due mostre, "erano entrambe meteore esplose in piena fuga, accomunate da una comune precocità, un ritmo frenetico della vita e un'enorme produttività in cui il corpo era la forza trainante di una sensibilità cruda, manifestata da una pratica ossessiva del disegno."
Ritratti e autoritratti sono al centro di questa mostra, che riunisce circa un centinaio di opere grafiche e alcuni dipinti, integrati da una selezione di paesaggi e nature morte essenziali per apprezzare la progressione e le deviazioni della produzione artistica dell'artista. "La principale virtù di questa mostra", spiega la curatrice, "è quella di permettere ai visitatori di essere esposti alle opere e al loro impatto potente e duraturo, legato all'intensità corrosiva di una pratica di disegno in cui le linee appaiono direttamente collegate a un sistema nervoso aperto e crudo".
–Ilaria Bulgarelli

Parigi // fino al 14 gennaio 2019
"Jean-Michel Basquiat" e "Egon Schiele"
Fondation Louis Vuitton
8, Avenue du Mahatma Gandhi Bois de Boulogne – 75116 – Paris
www.fondationlouisvuitton.fr