The explosion that destroyed our city, razed our homes
and transformed our fields into wasteland was nothing
compared to what is now happening to those that survived.
65daysofstatic, Another Code Against
The Gone (da The Fall Of Math, 2004)
Il periodo intenso compreso tra la fine degli Anni Settanta e i primi Anni Ottanta si chiude, simbolicamente, con un tardo esempio di romanzo apocalittico in chiave new wave, un attimo prima dell'avvento del cyberpunk. E così giungiamo alla decima e ultima puntata del saggio di Christian Caliandro.
In Millennium (1983), John Varley combina abilmente lo scenario di un pianeta avvelenato e devastato dalla guerra con il tema del viaggio nel tempo, interpretato in chiave salvifica. Louise Baltimore, capo della "snatch team" che rapisce le persone nel passato, appartiene al mondo dell'Ultima Era, che combina suggestioni estetiche post-punk con l'intero repertorio della letteratura fantascientifica (ogni capitolo ha il titolo di un famoso racconto o romanzo sul viaggio spazio-temporale).
La memoria e la nostalgia, tradotti in una pratica di "recupero letterale" di frammenti umani e culturali del passato, diventano in Millennium la piattaforma per costruire concretamente, dopo la fine, un nuovo inizio, l'unico possibile: "Guerra CBN, la chiamavate. Chimica, Biologica, Nucleare. Avevate continuato a fare piani su piani come se il mondo potesse sopravvivere a una guerra del genere, come se si trattasse semplicemente di un conflitto come tanti altri che si sarebbe potuto vincere. Be', noi abbiamo tenuto duro a lungo, ma alla fine questo è stato il risultato. La parte più simpatica sono state le pestilenze. Basta aggiungere microbi coltivati in laboratorio alle radiazioni ad alto livello e si ottengono germi che subiscono mutazioni molto più rapidamente di noi. Noi abbiamo fatto del nostro meglio per combatterli con tutte le armi a nostra disposizione, ma i vostri pro-pronipoti hanno poi escogitato la guerra genetica e così adesso le pestilenze sono connaturate al nostro patrimonio genetico. Abbiamo cercato di lottare con tutte le nostre forze, ma questi geni sono in continua mutazione. Credi che abbiamo avviato il Progetto Soglia per divertimento? Possibile che non capisci di che si tratta? Che questa è l'ultima trincea? Lo sforzo disperato per salvare qualcosa della razza umana? E purtroppo non funzionerà".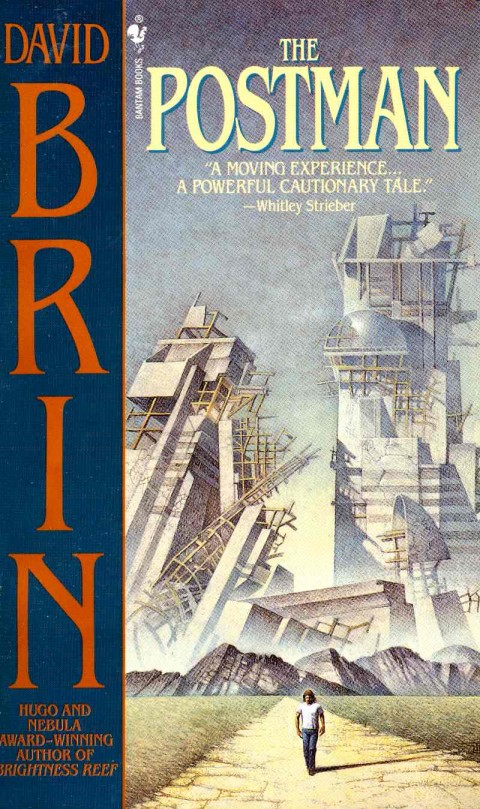 L'anno di grazia 1984 segna non solo l'avvento del cyberpunk (con Neuromante di William Gibson), che rimarrà pressoché estraneo, tranne rarissime eccezioni, alla suggestione della fine del mondo, ma anche nuove, importanti declinazioni del tema post-apocalittico. Terminator di James Cameron raffigura uno scenario per molti versi inedito: l'annientamento del genere umano avviene a opera delle macchine, "emerse dalle ceneri della guerra nucleare", ed è inserito anche in questo caso nella cornice più ampia del viaggio nel tempo. L'oscura Los Angeles del 2029 ricorda da vicino certe ambientazioni dei post-atomici italiani, ma il cingolato che schiaccia i teschi nella scena iniziale diviene istantaneamente un'icona pop.
Sul versante letterario, nello stesso anno Kim Stanley Robinson pubblica The Wild Shore, primo volume di una trilogia dedicata alla California (Three Californias) e ambientata nella Orange County, che aggiorna e decostruisce il modello originario di Ballard disegnando uno schema di tre futuri che coprono tutte le possibili declinazioni fantascientifiche, dal catastrofico al distopico all'utopico. I sopravvissuti di The Wild Shore, ambientato nel 2047, rifondano la società vivendo in piccoli villaggi e dedicandosi all'agricoltura e alla pesca.
Il sogno della ricostruzione e della rinascita dell'America è alla base anche di un nutrito gruppo di romanzi e racconti post-apocalittici degli Anni Ottanta, che comprende tra gli altri The Postman (Il simbolo della rinascita, 1985) di David Brin e West (in The Folk of the Fringe, 1987) di Orson Scott Card. Rispetto all'operazione concettuale di Robinson, in questi testi è attiva una volontà di ristabilimento dei valori tradizionali e "fondamentali" ("In America's future, when society has collapsed under the weight of war, civilization lives on among those folks whose bonds of faith or tribe or language are still strong"), di rifondazione della società su basi anche spirituali, che sono tipiche degli Stati Uniti nell'era reaganiana e della destra religiosa. Non a caso, la wasteland post-nucleare è associata all'ambientazione western, e la narrazione epica si appoggia alla descrizione precisa delle mutate condizioni e dell'atmosfera crudele in un mondo simile, e all'introduzione di temi nuovi come il senso di colpa dei sopravvissuti per il semplice fatto di essere vivi: "What Herman Deaver could not explain, to himself or anyone else, was why he, a high priest, a temple-going Saint, a professor of literature, why he was so terribly sorry to bea live. I apologize. My mistake. An oversight. An error of scheduling. If only you had sent me a reminder".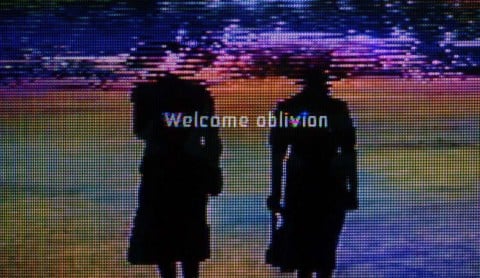 L'attenzione di questo nuovo periodo, sempre all'interno del quadro post-apocalittico, cade dunque sugli elementi della ricostruzione più che sui fattori della disintegrazione sociale.
Christian Caliandro