Architetture di Luce | Architetture per il Corpo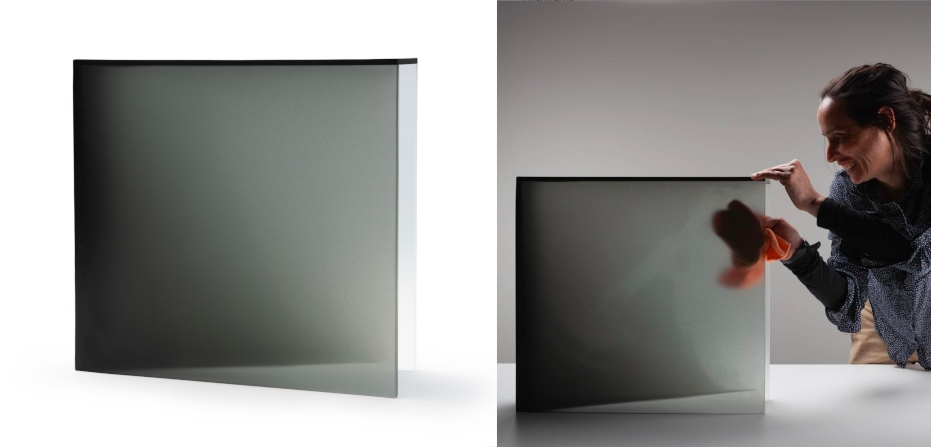 Informazioni Evento
Luogo

Corte Barozzi - San Marco 2158 30124 , Venezia, Italia
Date

Dal al

mar-sab ore 10-19
Vernissage

22/05/2021

no, apertura ore 10-19
Artisti
Generi

architettura
Mostra doppia personanle.
Comunicato stampa
In Venice, coinciding with the opening of La Biennale di Venezia: The 17th International Architecture Exhibition,
Caterina Tognon presents the latest glass works, both sculptural and two-dimensional, by Jessica Loughlin (Melbourne, 1975) and the gold and glass jewels by Giampaolo Babetto (Padua, 1947). Two artists distant in geography, temporality and productive sphere but close in terms of a common creative thought aimed at simplifying images and complex forms.
Both of them – Babetto in 2019, Loughlin in 2020 – entered the short list of the Loewe Foundation Craft Prize, an important international competition created by the Creative Director Jonathan Anderson and aimed at enhancing the great excellence in contemporary decorative arts.
Jessica Loughlin | Architetture di Luce – Architectures of Light
Jessica Loughlin creates Architectures of Light inspired by the austere and infinite Australian landscape. Her works tell of the colour of distance: the blue of the horizon that is lost at the edge of the world, the light that changes during the passing of the day and of the tides and the fluid movement of the water as it flows again on the bed of the salt lakes.
"My material is both glass and light" writes Loughlin "I use glass to sculpt light and shadow."
Poised between idealised spaces and material surfaces, Loughlin uses glass in an experimental way, using a limited colour palette from which she creates infinite shades combined with variations of translucence, opacity and gloss. The opaline glass she uses in the three- dimensional sculptures reacts with light, changing in a way similar to the light in the sky as night falls.
Loughlin is interested in conveying an emotional response not to a place itself, but to the idea of a place, representing the moment in which the distinction between external landscape and internal feeling disappears.
Loughlin could be described as a Post-Minimalist artist whose works pay homage to emptiness and transmit mental calm to the viewer: a sense of infinity, a meditative state.
Giampaolo Babetto | Architetture per il Corpo – Body Architectures
Giampaolo Babetto, a Paduan artist dedicated to the art of goldsmithing but also to architecture, design and photography, is one of the Masters of the Paduan Goldsmith School: an artistic movement born in the mid-1950s, primarily thanks to Master Mario Pinton, on the benches of the goldsmith section of the "Pietro Selvatico" Art Institute of Padua.
The artists of the School are inspired by the principles of the study of bodies moving in space; the look at architecture as design rigor and research in constructive detail; the in- depth analysis of material and construction techniques; the knowledge of sculpture – both ancient and contemporary – along with the awareness that from knowledge a jewel can be born as a work of art.
Working on this topic gives Babetto new ideas and leads him to constructive insights that become creative forms. To him, a jewel is "a simple and autonomous entity, extraneous to any subjective and symbolic reflection that is not the very process of its construction". (Germano Celant, Giampaolo Babetto, SKIRA editions, Milan 1996)
Caterina Tognon has been exhibiting contemporary glass since 1991 and for this exhibition Babetto has chosen to work with glass, a fragile material par excellence, combining it with gold, which is both pliable and durable. Two materials in antithesis, different and distant in characteristics and appearance, but harmoniously close in the synthesis of Babetto's creations.
His works inhabit the body and live on its supple and constantly moving surface, exactly as it happens in architecture where people animate the buildings and make them come alive. "Jewelry and Architecture thus become the extremes of a dialogue that has as its meeting points that of the body in motion". (Domitilla Dardi, Corpo movimento struttura. Il gioiello contemporaneo e la sua costruzione, Manfredi editions, Imola 2018)