58. Biennale – Padiglione filippino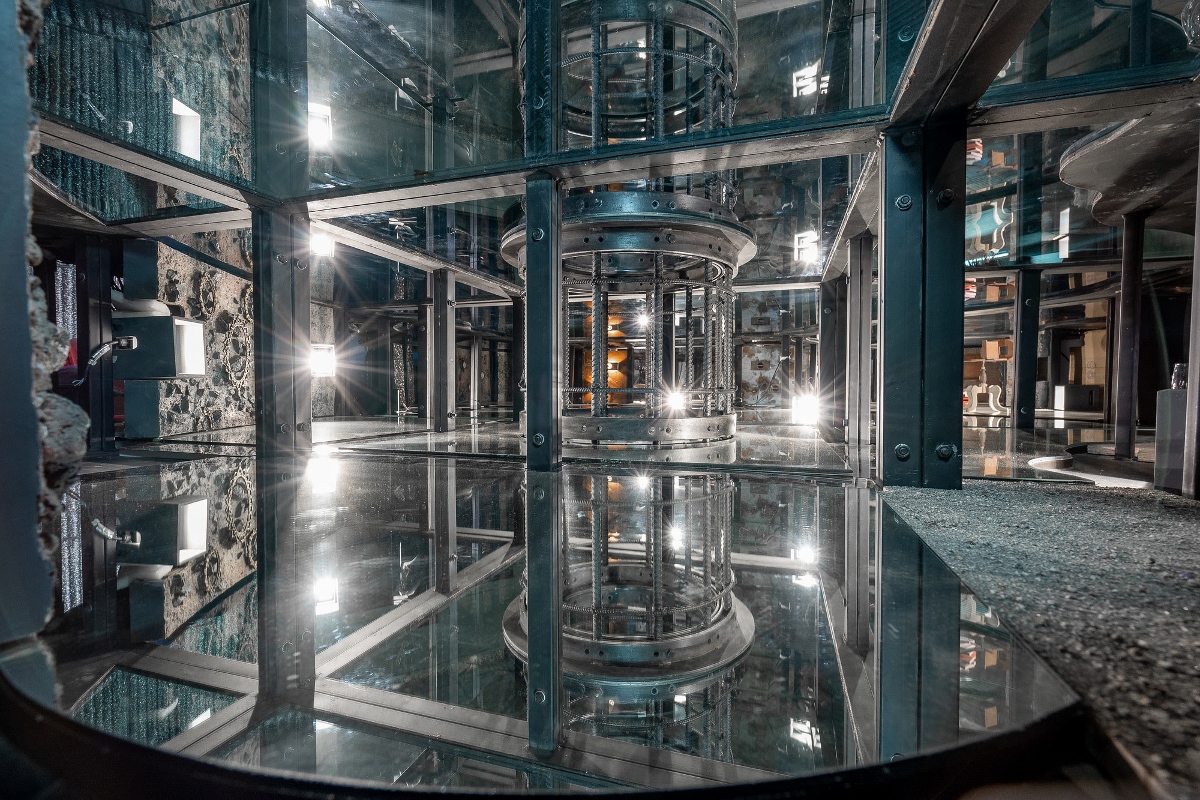 Mark Justiniani rappresenta le Filippine alla Biennale di Venezia col progetto Island Weather.
Comunicato stampa
Mark Justiniani
Island Weather
Philippine Pavilion at the Venice Biennale
May 11–November 24, 2019
Philippine Pavilion at the Venice Biennale
Artiglierie Arsenale
Venice
Italy
www.philartsvenicebiennale.com
Facebook
The art project Island Weather is the official representation of the Philippines to the 58th Venice Biennale. A collaboration between curator Tessa Maria Guazon and artist Mark Justiniani, it comprises Arkipelago a site specific and immersive installation at the Artiglierie in Arsenale. Island Weather examines understandings of the world as interconnected and perceived as an island. We are buoyed by the seeming dissolution of borders, the unprecedented speed of time, and a mobility across places never before experienced. Yet we relentlessly face the threats of displacement, discrimination, and disasters.
Nature is our great leveler. All the world bears the imprint of extreme weather as cyclone Idai that recently hit Mozambique and Zimbabwe, and typhoon Haiyan that ravaged the Philippines in 2013 show. Island Weather emerges from this atmosphere of shared vulnerability.
The Philippine Pavilion will be configured like an archipelago, with three islands of steel, mirror and glass. Arkipelago is the most ambitious in Justiniani's Infinity Series. The darkened exhibition spaces that house these works reveal realms underlying a world of familiar outlines. These are places where objects appear through heightened perception and endless replication. While appearing spectacular or magical, there is a felt precarity to these constructions. Everything appears to float in liquid light while the body dissolves in darkness, seemingly disintegrating because it walks on glass, a material given to breaking.
Island Weather looks back to the very first readings of the skies from Philippine shores. The Observatory Ateneo Municipal de Manila, the first in the Far East was established in the Philippines by the religious order Society of Jesus in 1865. Well before the Spaniards arrived, early Filipinos had mobilized their knowledge of the land, sea, and sky to thrive and flourish. The environment that shapes early Filipino consciousness is conceived as "sandaigdigan" (Ambrosio 2010), that roughly translates into "one world," intimating interwoven realms. It is an understanding buttressed by a visuality rooted in a local context. The seriality that defines Mark Justiniani's works is propelled by such visuality: an optical orientation that does not only scan or take the world in a vast sweep: it is also a gaze that burrows into appearances.
Art can possibly be a form of divination, not of the atmospheric weather but of the state of the world and our humanity.
The vernissage of the Philippine Pavilion is on May 8, 2019 at 2pm. The Philippine participation in the 58th Venice Biennale is a collaborative effort of the National Commission of Culture and the Arts (NCCA), the Department of Foreign Affairs (DFA) and the Office of Hon. Senator Loren Legarda. The Commissioner is National Artist and NCCA Chairman, Virgilio S. Almario.
Contact
[email protected]
www.philartsvenicebiennale.com