Christo & Jeanne Claude – Works in progress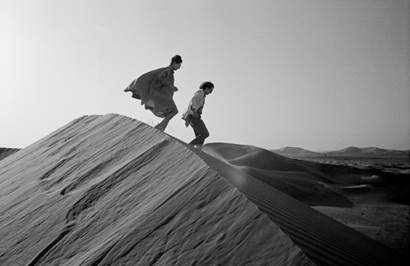 Informazioni Evento
Luogo

Via Serlas 22 7500 , St. Moritz, Switzerland
Date

Dal al
Vernissage

14/02/2016

ore 18 su invito
Artisti
Generi

arte contemporanea, personale
Mostra personale di Christo e Jeanne Claude.
Comunicato stampa
In this solo exhibition in St Moritz, Christo shows an extensive overview from three of his and his late wife's works in progress. The works in progress which the exhibition will focus on include 'Floating Piers' in Italy which is due to be installed from June 18 to July 3, 2016 in collaboration with Germano Celant as well as 'The Mastaba' in Abu Dhabi and 'Over The River' in Colorado.
Selling exhibitions of Christo's sketches, drawings and photo collages of Christo and Jeanne Claude's works are extremely important to fund his large public projects which are still in progress. Previous examples which you might be aware of, include "Surrounded Miami Islands" (1983), "Pont Neuf" in Paris 1984, "Wrapped Reichstag" in Berlin 1995 and "The Gates" in Central Park, New York 2005.
About Galerie Gmurzynska:
GALERIE GMURZYNSKA is an international art gallery with locations in Zurich, Zug and St. Moritz, Switzerland, that specializes in modern and contemporary art as well as Russian avant-garde.
Three generations of women have forged over a 50-Year legacy at Galerie Gmurzynska. The gallery was founded in 1965 in Cologne, Germany by Antonina Gmurzynska and from 1986 Krystyna Gmurzynska continued expanding the gallery's classic modern program. Krystyna Gmurzynska's daughter Isabelle Bscher is currently Head of Contemporary Art at Galerie Gmurzynska.
The building that currently houses the gallery in Zurich dates back to 1857 and it is the same building in which the Dada movement was founded in 1917. Known for its museum quality and uniquely curated exhibitions, Galerie Gmurzynska has hosted over 150 shows in its various premises and published over 100 art historical catalogues and catalogue raisonné in close collaboration with experts worldwide. Additionally, it currently participates in several art fairs such as Art Basel Miami Beach, Art Basel Hong Kong, Frieze Masters in London, Salon in New York and Art Basel, Switzerland. In the past it has taken part in FIAC, Abu Dhabi and PAD New York.
Mathias Rastorfer, CEO and Co-owner:
In 1996 Mathias Rastorfer became a partner of both extensions of Galerie Gmurzynska, having been with it since 1991 when he left his position as Associate Director at Pace Gallery in New York. Under his influence and in addition to the gallery's traditional repertoire, the work of contemporary artists such as Donald Judd, Louise Nevelson and Yves Klein amongst others, were incorporated. Ten years later the gallery opened its third branch in St. Moritz at Via Serlas, in 2003.
Artist Christo:
Christo and Jeanne-Claude, were a married couple who created environmental works of art. Christo and Jeanne-Claude were born on the same day, June 13, 1935; Christo in Gabrovo, Bulgaria, and Jeanne-Claude in Morocco. They first met in Paris in October 1958. They then fell in love by creating art work together. Their works include the wrapping of the Reichstag in Berlin and the Pont-Neuf bridge in Paris, the 24-mile (39 km)-long artwork called Running Fence in Sonoma and Marin counties in California, and The Gates in New York City's Central Park.
Credit was given to "Christo" only, until 1994, when the outdoor works and large indoor installations were retroactively credited to "Christo and Jeanne-Claude".
Their works have been exhibited worldwide in major venues most recently at the Museum of Contemporary Art San Diego (2014); The Smithsonian American Art Museum, Washington D.C. (2010); and at the Martin-Gropius Bau Berlin (2001). Numerous monographs have been published over the last years including a Catalogue Raisonné "Christo and Jeanne-Claude: Prints and Objects 1963-2013" in 2013 by Hatje Cantz.
Opening remarks by Germano Celant
Germano Celant will also be at the opening talking about his collaboration with Christo for his project 'Floating Piers' which is the first project Christo will finish since his wife died and the first time he has been back to Italy in 40 years. "Floating Piers" is slated to take place in the summer of this year, from June 18 to July 3. Germano Celant, former chief curator at the Guggenheim, is the Artistic and Scientific Superintendent of the Fondazione Prado, Milan; curator of the Fondazione Aldo Rossi, Milan; and Curator or Fondazione Emilio e Annabianca Vedova in Venice.