59. Biennale – Padiglione Kosovaro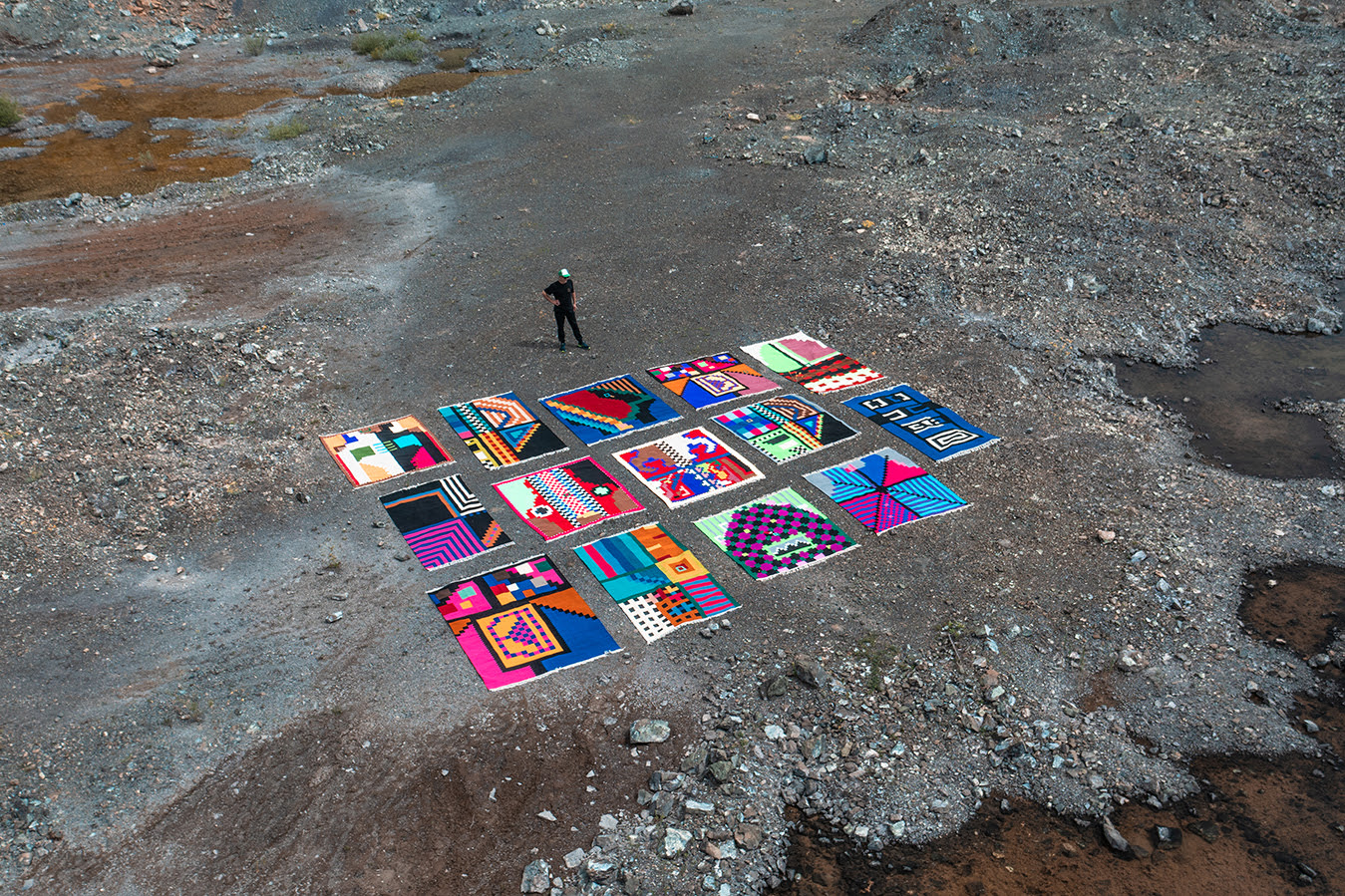 Informazioni Evento
Luogo

Campo Della Tana (Castello) , Venezia, Italia
Date

Dal al

Apr 23 – Sept 25 Tue – Sun, 11am – 7pm
Sept 27 – Nov 27 Tue – Sun, 10am – 6pm
Vernissage

21/04/2022

ore 16.30
Artisti
Generi

arte contemporanea
Jakup Ferri rappresenta la Repubblica del Kosovo alla Biennale di Venezia col progetto
Comunicato stampa
59TH INTERNATIONAL ART EXHIBITION
LA BIENNALE DI VENEZIA
APRIL 23–NOVEMBER 27, 2022
Jakup Ferri
The Monumentality of the Everyday
The Republic of Kosovo at the Venice Biennale
Professional preview: April 20–22, 2022
Press & VIP Opening: April 21, 2022
With The Monumentality of the Everyday, Jakup Ferri presents a large-scale site-specific installation displaying paintings, embroideries and carpets. While Ferri's works can be reminiscent of children's books, folk art, and so-called outsider art, his real inspiration comes from all kinds of other-worldly microorganisms (bacteria, viruses, fungi, archaea) as seen through an electron microscope. The figurative paintings and embroideries are based on the artist's (slightly) surreal drawings depicting everyday life involving animals, children, acrobats and utopian architecture.There are poetic interactions between people, creatures and objects, looking at each other and thus creating silent dialogues and suggesting new ways of communication between species. The hand-woven abstract carpets with geometrical patterns, on the other hand, are based on the artist's son's avatar designs from the computer game Animal Crossing. Ferri - who for his textile works collaborates with women from Albania, Kosovo, Burkina Faso and Suriname - considers carpet-making and embroidery as techniques of coherence and community building.
Jakup Ferri (1981, Pristina, Kosovo, based in Pristina and Den Haag) is a contemporary artist and professor at Pristina Art Academy. He studied at Pristina Art Academy and Rijksakademie in Amsterdam. In 2003 he received two prestigious awards in Pristina: the Muslim Mulliqi Prize and the Artists of Tomorrow Award. In 2008 he received the Buning Brongers Award in Amsterdam. He has been an artist-in-residence at numerous places, including the International Studio and Curatorial Program New York, Kultur Kontakt Austria. In addition to private collections, his work is also part of the collection of Ludwig Museum – Museum of Contemporary Art, Budapest. Ferri's work has been shown extensively at international (solo and group) exhibitions in museums and galleries, festivals and biennials, including Istanbul Biennial, Taipei Biennial, Cetinje Biennale, Kunsthalle Fridericianum; De Appel Amsterdam; The National Gallery of Kosovo, Ljubljana Biennial of Graphic Art, Art Rotterdam, The Centre for Historical Re-enactments, Johannesburg, South Africa, The Horse Hospital, London, De Hallen Haarlem, KW Institute for Contemporary Art Berlin…
Image: Jakup Ferri - Courtesy of Ferdi Limani
Inke Arns PhD, director of HMKV Hartware MedienKunstVerein in Dortmund, Germany (www.hmkv.de). She has worked internationally as an independent curator and theorist specializing in media art, net cultures, and Eastern Europe since 1993. After living in Paris (1982-1986) she studied Russian literature, Eastern European studies, political science, and art history in Berlin and Amsterdam (1988–1996) and in 2004 received her PhD from the Humboldt University in Berlin. She has curated many exhibitions – at the bauhaus dessau, MG+MSUM Ljubljana, Gallery EXIT Pejë, KW Berlin, Museum of Contemporary Art Belgrade, CCA Glasgow, CCA Ujazdowski Castle Warsaw, HMKV Dortmund, La Panacée Montpellier, HKW Berlin, Muzeum Sztuki Lodz, La Gaîté Lyrique Paris, MMOMA Moscow, BOZAR Brussels, NCCA Yekaterinburg, exportdrvo Rijeka, a.o. She is the author of many articles on contemporary art, media art and net culture, and has edited numerous exhibition catalogues and books. In 2021-2022 Visiting Professor at the Münster Art Academy. 2022 Curator of the Pavilion of the Republic of Kosovo (artist: Jakup Ferri), 59th International Art Exhibition, La Biennale di Venezia. (www.inkearns.de)
image: Inke Arns - Courtesy of Rupert Oberhaeuser
PRACTICAL INFORMATION
The Republic of Kosovo Pavilion at the Venice Biennale
Arsenale (Sale D'armi), Venice, Italy
pavilionofkosovo.com (website in development, to be released in the coming days)
Instagram / Facebook
Artist: Jakup Ferri
Curator: Inke Arns
Commissioner: Alisa Gojani Berisha
Organization: The Ministry of Culture, Youth and Sports of the Republic of Kosovo
image credit: Jakup Ferri (collaboration with Jip Ferri), Tintirinti, 2021, hand-woven carpets (wool), various dimensions. Photo by © Leonit Ibrahimi. Courtesy of the artist & Andriesse - Eyck Gallery.