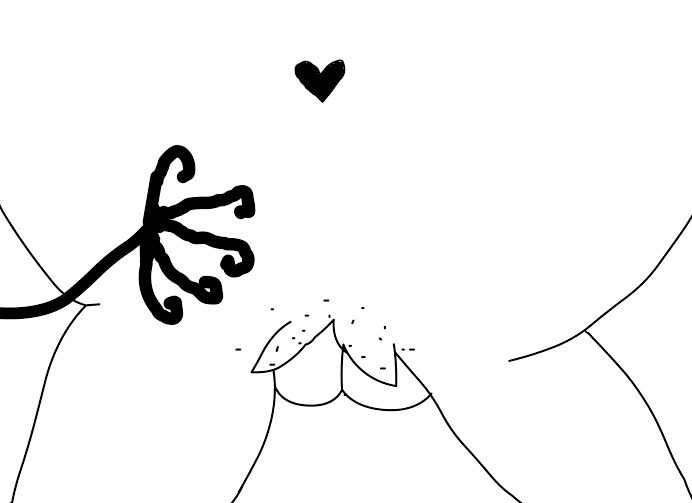 Informazioni Evento
Luogo

Via Gioacchino Murat 122b, Bari, Italia
Date

Dal al

dal martedì al sabato,
dalle 17.30 alle 20.30
Vernissage

16/05/2015

ore 19,30
Artisti
Generi

arte contemporanea, collettiva
La galleria Muratcentoventidue Artecontemporanea prosegue il suo percorso espositivo con una mostra collettiva intitolata Mother che vede sei artiste confrontarsi sul tema della figura materna.
Comunicato stampa
La galleria Muratcentoventidue Artecontemporanea prosegue il suo percorso espositivo con una mostra collettiva intitolata Mother che vede sei artiste confrontarsi sul tema della figura materna.
Le artiste coinvolte, Rita Casdia, Elisabetta Di Sopra, Anahita Hekmat, Chrischa Venus Oswald, Jenna Pippett e Karen Trask esplorano la relazione primaria nella vita di ogni essere vivente, fondamentale per la costruzione di tutti i rapporti successivi, la relazione madre-bambino.
La prima, Rita Casdia, indaga, attraverso la video animazione, il disegno e la scultura, mondi emozionali a metà tra sogno e realtà, rivolgendo la sua attenzione principalmente ai meccanismi elementari dei sentimenti umani, con uno sguardo attento alle dinamiche generate dai legami affettivi e dalla sessualità.
Nel video in mostra, Mammina, la protagonista, in uno stato ipnotico, va incontro a un uomo, uno dei tanti che potrebbero renderla mamma. Le scene, che si succederanno dopo questo momento, rimandano a uno stato confusionale e appaiono dettate da eventi fisiologici. Sarà la bambina, appena venuta al mondo, a condurre le redini di una stabilità familiare mai nata.
La ricerca artistica di Elisabetta Di Sopra si esprime in particolar modo attraverso l'uso del linguaggio video per indagare sulle dinamiche più sensibili della quotidianità e delle sue microstorie inespresse, dove il corpo femminile assume un ruolo centrale perché custode di una memoria e di un suo linguaggio espressivo.
L'artista presenta tre video: nel primo, Aquamater, una madre e una figlia e un gesto semplicissimo, quello della figlia che, lasciando cadere dell'acqua dalla sua bocca a quella della madre, le restituisce simbolicamente la vita che ha ricevuto.
Più lirico e angosciante, allo stesso tempo, è Untitled, video che racconta, con un punto di vista distaccato, una cosa che solo le donne, che sono diventate madri e hanno allattato forse sanno e cioè che la maternità, aldilà della retorica, può essere fatica e strazio, e non solo gioia. Il seno della madre non smette di gocciolare al richiamo di suo figlio. Questa situazione di privazione non ha soluzione: il bambino continua a piangere, il seno a lasciare che vada sciupato il suo prezioso contenuto. Vuole essere una riflessione sulla retorica dei buoni sentimenti che custo-disce e difende l'amore materno come la forma più sacra e indubitabile delle relazioni.
Il terzo, intitolato Mamma ,è un breve frammento di found footage super8 che ritrae la madre dell'artista sulle note di Satie.
Il lavoro di Anahita Hekmat comprende una vasta gamma di media dai più tradizionali, come la fotografia, il disegno e la video installazione, ai più innovativi. Nei suoi video, parte da frammenti d'immagini, girate durante i suoi viaggi con un approccio documentario, e mediante il time stretching, la manipolazione e la sovrapposizione, crea una finzione poetica e mitica.
La serie dal titolo Apparizioni, in cui dei bambini interagiscono con l'ambiente circostante e le persone adulte, è un work-in-progress sul tema dell'infanzia, sul quale la Hekmat lavora dal 2004.
Nel video in mostra, Apparition II, una madre e un bambino sono mostrati nella loro vita quotidiana e il trattamento formale delle immagini serve a rivelare la magia che la realtà può comunicare. Una madre nasconde il suo bambino coprendolo con un cappotto nero su di un marciapiede. I loro movimenti, sottolineati da bande nere che si allungano sullo schermo, richiamano una cerimonia religiosa d'iniziazione.
Il linguaggio preferito da Chrischa Venus Oswald è quello della performance. Nella sua ricerca mette a fuoco da un lato le problematiche relative alla condizione umana e dall'altro i codici di comportamento e l'identità dell'individuo nel rapporto con la società nel suo complesso. In mostra possiamo vedere Mother Tongue, un'installazione video a due canali nella quale è lei stessa protagonista insieme a sua madre. L'opera riguarda il rapporto molto speciale tra madre e figlia e il recupero del nostro patrimonio animale.
I gatti e gli altri animali leccano i volti e i corpi dei loro figli e i piccoli, a loro volta, i volti e i corpi del genitore per dimostrare il loro amore e anche per una sorta di rituale di pulizia. Un rituale che sancisce anche un legame. Inoltre il gatto è una creatura spesso associata alla donna e alla maternità nel mito, nei racconti e in generale nel nostro immaginario.
All'artista interessa sapere che cosa succede se questo comportamento è trasferito nel mondo umano. Poiché nella nostra società leccare ha una connotazione sessuale, ci sembra strano e forse quasi incestuoso ciò che è fondamentalmente un atto di purificazione. Noi supponiamo che ci sia qualcosa di sbagliato perché la società influenza e limita il nostro pensiero e il nostro comportamento.
Partendo da una collezione di cimeli di famiglia, il lavoro di Jenna Pippett cerca di creare un legame con il passato ri-immaginando degli eventi e delle situazioni della propria storia famigliare. Alla fine degli anni '60, sua nonna, suo nonno e sua madre (di 4 anni) si trasferirono in Australia fuggendo dalla Cecoslovacchia.
Interessata a comprendere la vita e le circostanze della propria storia famigliare, l'artista ha raccolto informazioni e racconti nel corso degli anni, e attraverso un processo di manipolazione digitale mette in gioco nei suoi lavori l'atto del ricordare, creando nuovi scenari . Gli interventi spesso basati su delle alterazioni delle immagini originali, sono divertenti e ironici ma rimangono tuttavia rispettosi nella consapevolezza del valore di questi cimeli. Alterare e giocare con i ricordi, la conduce a creare modi nuovi e intercambiabili di visualizzazione degli eventi del passato.
Nel lavoro in mostra Mother Mask 1&2, l'artista mostra in loop tre generazioni di donne della sua famiglia, la nonna, la madre e lei stessa e, attraverso un processo di manipolazione digitale, che combina video e immagini, crea dei ritratti in 3D. Il titolo riprende la frase o pensiero comune "tu hai gli occhi di tua madre" riflettendo su ciò che viene tramandato di generazione in generazione, che si tratti di caratteristiche genetiche o aneddoti.
Le parole hanno un ruolo centrale nella ricerca artistica di Karen Trask che è attratta dalla loro natura effimera e transitoria. Giocando con testi e forme narrative di vario genere, tratta i temi dell'assenza, della presenza, della memoria, dello spazio e del tempo.
Le sue ultime opere sono spesso forme ibride fra installazione, scultura, video, performance e libro d'artista.
Nel video in mostra, Mothertext, l'artista cerca di dare un significato alla perdita di una persona cara, e di reinventare un rapporto madre-figlia aldilà del sentimento di mancanza e di dolore vissuti durante l'infanzia.
Una presenza fisica reale è data dalle parole, parole sospese nello spazio, parole scritte sulla neve, parole che galleggiano nel latte e che col tempo si trasformano. Lo spazio vuoto, il silenzio e il candore dei materiali - il latte, la neve e la carta- sono usati come metafora per dare concretezza alla presenza di "un'assenza".
Sede
Muratcentoventidue-Artecontemporanea
Via G. Murat 122/b – Bari
Inaugurazione
Sabato 16 maggio 2015, ore 19.30
Periodo
16 maggio– 30 giugno o2015
Orario di apertura dal martedì al sabato,
dalle 17.30 alle 20.30
Info
393.8704029 – 392.5985840
mailto:[email protected]
ttp://www.muratcentoventidue.com
https://www.facebook.com/MuratcentoventidueArtecontemporanea
Rita Casdia ( 1977, Barcellona Pozzo di Gotto –Messina),vive e lavora a Milano
Elisabetta Di Sopra ( Pordenone, 1969) vive e lavora a Venezia
Anahita Hekmat (1978, Teheran) vive e lavora a Parigi.
Chrischa Venus Oswald (1984, Pfarrkirchen -GER) vive e lavora a Berlino.
Jenna Pippett (1990, Adelaide, South Australia) vive e lavora ad Adelaide
Karen Trask vive e lavora a Montréal.
Rita Casdia (1977 Barcellona Pozzo di Gotto ,Me), vive e lavora a Milano.
EDUCATION
2006. Academic Second Level degree in Art and New Technologies, Fine Arts Academy Brera, Milano.
2000. Academic degree in Painting, Fine Arts Academy, Palermo.
AWARDS
2014. XIII International Image Festival, Manizales, Colombia ( special mention for the video Stangliro)
2013. Nutrimenti celesti, nutrimenti terrestri, Filmmaker, Milano.
2006. Paesaggi Umani, Filmmaker, Milano.
2006. Movin'Up, GAI, Torino.
2001. Menotrenta, Savigliano, secondo premio ex aequo.
RESIDENCIES
2009. Pépinières européennes pour jeunes artistes MAP, PRIM Centre, Montréal, Québec, Canada.
2006. Groupe Territoire Culturel, Ste. Emélie de l'Energie, Québec, Canada.
2004. Pépinières européennes pour jeunes artistes, Okuparte arte_ y _ ciudad, Huesca, Spain.
SOLO SHOWS
2013. good day-bad day, curated by Agata Polizzi, Nuvole Galleria, Palermo.
Life Instinct, Muratcentoventidue, Bari.
2011. dreamless, NotGallery – Lithium project, Napoli.
2010. Rita Casdia Monography, Visual TV Container, curated by Alessandra Arnò, Milano.
GROUP SHOWS
2015. ConTENporary words of art, Master curator IED Roma, Sala Santa Rita, Roma.
2014. Interferenze, curated by Ivan D'Alberto and Visualcontainer, Inagolo, Pescara.
2013. 14° Premio Cairo, curated by Luca Beatrice, Museo della Permanente, Milano.
2012. Carnem, video selection by Mario Gorni, Cattedrale della Fabbrica del Vapore, Milano.
2011. Premio Ariane de Rothschild 2011. Alla scoperta dei giovani artisti italiani. Palazzo Reale, Milano.
FESTIVAL and VIDEO REVIEWS
2014. the WILD SIDE VISUALCONTAINER selection, The Others Fair, Torino.
XIII International Image Festival, Manizales, Colombia.
Il MOUSE E LA MATITA, curated by Bruno Di Marino, Pescara Film Festival, Cinema Astra.
Crosstalk ed7 Video Art Festival Budapest, Tesla, Budapest.
2013. Filmmaker Festival, Cinema Palestrina, Milano.
Video.it, Arte Animata, curated by Francesco Poli, Francesco Bernardelli, Andrea Pagliardi, Fondazione Merz, Torino.
2012. ARTE VIDEO ON THE ROAD, C.A.R.M.A. Piazzale del Verano, curated by di Lino Strangis e Veronica D'Auria, Roma.
2011. Festival Finzioni, Museo Internazionale delle marionette "Antonio Pasqualino", curated by Paola Nicita, Palermo.
2010. Festival du Nouvéau Cinéma, Montréal, Canada.
Elisabetta Di Sopra ( Pordenone, 1969) vive e lavora a Venezia
Eventi, collettive, personali
2014
* PAV .Stazione eretta.Video d'artista a cura di Mario Gorni in collaborazione con Careof
* TRANSIENT BODIES, personale a cura di Giada Pellicari, CaosArtGallery, Venezia
*Visioni OFF - Video Arte Italia, XI ed. FMK, Pordenone
*Recto|Verso - CasermArcheologica Sansepolcro (Ar) a cura di Ilaria Margutti
*Videoart Yearbook ed. 2014, Dipartimento Arti Visive, Università di Bologna a cura di Renato Barilli.
*WHITE CANVAS, Oradea Romania a cura di Visualcontainer
* INTERFERENZE collettiva a cura di Ivan D'Alberto e Visualcontainer, Inangolo, Penne (Pe)
* RE - AZIONE collettiva di video e performances,a cura di Francesca Leoni e davide Mastranfelo alla Fabbrica Delle Candele, Forlì.
*INCROCI, PArCO2 a cura di Francesca Agostinelli,Pordenone
* STILL FRAME || Videoarte dall'Archivio Giovani Artisti BLM a cura del collettivo CAKE AWAY
*L'ORA BLU, Format video sulle culture contemporanne. 13 febbraio aula magna_Accademia di Belle Arti di Bologna
*Collective Shades Visualcontainer@Now&After Festival,International Videoart festival, Moscow - Russia
*MOTIVI DI FAMIGLIA allo SPAC, (Ud) a cura di Paolo Toffolutti
2013
* VISIONI D'ARTE, Dal cinema sperimentale alla videoarte oggi. Evento promosso da
Ca Foscari Cinema a cura di Elisabetta Di Sopra. Intervengono: Carlo Montanaro,
Bruno Di Marino, Aurora Fonda, Chiara Tavella. Rassegna di videoarte presso lo
Spazio espositivo A+A
* INCONTRI AL MUSEO. Dialoghi al presente con l'arte. Museo Civico di Sansepolcro
(Ar). A cura di Ilaria Margutti e Stefano Buti.
* REACTION POP UP,video-mostra personale 2/3 - 2 - 2013. Cortino di Fratta, Fossalta di
Portogruaro, (Ve) a cura di RIZOO Group
* VIDEOSPRITZ - elisabetta di sopra / igor imhoff, Proiezione video / aperitivo / conversazione con gli
artisti e i curatori Paola Bristot e Daniele Capra, Studio Tommaseo, Trieste
* BODIES OF SILENCE #3 WHEN WORDS ARE MADE FLESH, THURSDAY 14 FEB 2013. Organised
by CUNTemporary, Curator: Giulia Casalini
* body in abstraction, 16 february - 1 march 2013. Jermolaewa; Di Sopra; Weibel; Hofstetter;
Doser. Curator: Laura Carlotta Gottlob. Art History Advisor: Reidar Due. St John's College, Oxford
*Finalista al Premio Terna 05, a cura di Cristiana Collu e Gianluca Marziani, Roma
* WHO CONTROLS THE CONTROLLERS (?) Galleria Clou, Ragusa; a cura di Francesco Lucifera
2012
* Personale premio Shingle22J, Biennale Arte Contemporanea, Forte Sangallo,
Nettuno, Roma
* Rassegna di videoarte, Norme per la rivoluzione, "Volksbühne",Berlino a cura di
Bruno Di Marino
* PLAY WITH FOOD 3 - La scena del cibo, festival di arte visiva e performativa,
Qubì,Torino
* Rassegna di videoarte, Norme per la rivoluzione, circo Massimo di Torino, a cura
di Bruno Di Marino
* Rassegna di videoarte Arsprima, Nur Gallery, a cura di Alessandro
Trabucco, Milano
* Collettiva 2Mondi, Rio Grande do Sul- Brasil a cura di BergaArte
* IDROGRAFIE, a cura di Chiara Tavella, ex convento di San Francesco, Pordenone
* VISIONI, studio Arkema,Portogruaro,(Ve)
* Curatrice dell'evento di videoarte Premio Maurizio Cosua 2012, Serra dei
Giardini,Venezia
* L= M2, Lorenzago:montagna contemporanea nel quadrato, là ( )qua arte
affluente, Belluno
* OUTART! rassegna di videoarte e insallazione in esterno a cura di Chiara Tavella
per l'Associazione Medianaonis, Cordenons (Pn)
* DE RERUM NATURA, a cura di Daniele Capra, galleria De Faveri , Sovramonte (Bl)
* MATERNA_MENTE, a cura di Chiara Tavella, Caos Art Gallery, Venezia
* Anymation I ed. Festival di animazione di Ca' Foscari Cinema
* 12.13 Rassegna di arte contemporanea, Mondo Nuovo. A cura di Chiara Tavella e
Orietta Masin, Cervignano del Friuli (Ud)
2011
* Collettiva WELCOME a cura dell'Associazione Cantiere Corpo/Luogo, Art Hotel Europa a Brno
* PLAYING WITH BORDERS, short video art show Kathmandu, a cura di Cecilia Freschini
* Rassegna video WI-FI ART e SGUARDO CONTEMPORANEO, Circolo degli Artisti, Roma
* Terzo premio, Shingle 22j, Biennale d'Arte Contemporanea di Anzio e Nettuno, Roma
* Collettiva WELCOME, a cura di Cantiere Corpo/Luogo, Forte Marghera, Venezia
* Collettiva "Ma dici a me?", a cura di Paolo Toffolutti, Palazzo Morpurgo, Udine
* Triennale di Milano, Festarte videoart festival, "Violenza invisibile"
* Collettiva AQUAMATER, a cura di Gloria Bortolussi, ALVISOPOLI, Villa Mocenigo, F. di Portogruaro, Venezia
* Collettiva 6x5, Galleria Civica Ai Molini, a cura di Chiara Tavella, Portogruaro, Venezia
* THE SCIENTIST festival internazionale di videoarte, 5 ed. a cura di Vitalino Teti e Filippo Landini, Ferrara
* Giornata del Contemporaneo, White art Gallery "La realtà dell'apparenza", Bolzano
* Finalista 19° ed. festival internazionale Videominuto, Centro per l'arte contemporanea LUIGI PECCI, Prato
* Personale 2tto,Galleria Civica Ai Molini, a cura di Chiara Tavella, Portogruaro, Venezia
2010
* Collettiva "Fare Corpi",l'insegnamento dell'Anatomia all'Accademia di Belle Arti di Venezia,
Magazzini del sale
* Collettiva "Un anno d'arte", Wroclaw (Polonia) a cura del centro culturale Aldo Moro, Pordenone
* Collettiva "Memoria", di Raffaella Aresu al Brancaleone, Roma
* Inaugurazione Museo Magma, a cura di Paolo Feroce, Roccamonfina, Cesena
* Finalista al concorso Festarte videoart festival "violenza invisibile" con il video Untitled, al MACRO,Roma
* N.A.E. Nuove Arti Espressive, I edizione 2010, chiesa di San Rocco, Carnago,Varese
* Archiviarti - la mostra, Fabbrica Borroni, a cura di Fiordalice Sette, Bollate, Milano
* Collettiva Human Nature, WhiteArtGallery, Merano, Bolzano
* Curatrice concorso di videoarte Maurizio Cosua 2010/2011, Venezia
2009
* Rassegna di musica contemporanea Intrasonus, Centro culturale Candiani di Mestre, Venezia
* London Art Fair di Londra, galleria 3D, Mestre, Venezia
* Collettiva ARTEXXI, Centro culturale Aldo Moro, a cura di Chiara Tavella, Pordenone
* Concorso SENTIRE DONNA, Fabbrica del vapore, Milano
* Premio videoconcorso Francesco Pasinetti , Venezia
* Nuove figure 3, Accademia di belle arti di Venezia
* LORENZAGO APERTA,a cura di Roberta Zamolo, Bolzano
* Giardini sospesi, Padova
* Venice Film Commission, Venezia
* Vincitrice concorso Venere grida, Milano
* Finalista festival internazionale di videoarte Magmart, CAM Casoria, Napoli.
* Finalista sez. scultura, PremioArteLaguna 2009,Tese di San Cristoforo, Venezia
* Collettiva presso l'Istituto Italiano di Cultura di Vienna e di Praga (PremioArte Laguna)
2008
* BANDO ALLE CIANCE/ NO MORE CHATTING, progetto Accade 2008, galleria A+A ,Venezia
* Collettiva VENETIAN INDUSTRIES FESTIVAL, Mestre, Venezia
* Premio videoconcorso Francesco Pasinetti, Venezia
* Premio concorso internazionale di scultura 'Edgardo Mannucci', Arcevia, Ancona
* Collettiva ANTEPRIMA FVG, SPAC, a cura di Chiara Tavella, Buttrio, Udine
* II esposizione 'Edgardo Mannucci', la Casa del Pane, Milano
2007
* Progetto Accade: LET THE BODY PLAY, galleria Jarach, a cura di Daniela Santellani, Katia Baraldi, Venezia
* Personale MEMORIE PRESENTI, galleria 3D, a cura di Daniela Santellani, Venezia
* NUOVE NATURE MORTE, reportage d'artista di Andrea Penzo e Anna Tagliapietra galleria 3D, Venezia
* Collettiva PER-LUMINA a cura di Luigi Viola, Palazzo dei Battuti, San.Vito al Tagliamento, Pordenone
* Vinile d'artista, XX.9.12 FABRIKA, a cura di Guglielmo Di Mauro P. Dese, Padova
* Collettiva PASSEGGIATA EFFIMERA 3, XX.9.12 FABRIKA a cura di Adolfina De Stefani, P. Dese, Padova
* Installazione per il Bosco Ottolenghi di Mestre a cura di Luigi Viola, Venezia
2006
* Mestre Film Festival, Centro culturale Candiani, Venezia
Anahita Hekmat ( Teheran -1978) vive e lavora a Parigi.
EDUCATION
2011 – 2015
PhD candidate at Esthetics, Sciences and Technologies of Art, Paris 8 University - Saint-Denis, France
Director: Jean-Louis Boissier
Title: The persistence of the reminiscence's concept for analyzing and producing new media art works using geo-localisation technologies.
2009 – 2010
MA, Art and Technology of New Media, Paris 8 University - Saint-Denis, France
Director: Jean-Louis Boissier
"Reminiscence and the location"2004 – 2006
DNSEP [MFA / final degree] with honors, HEAR [Haute École des Arts du Rhin] - Strasbourg, France
"Art Hors Format"; time based, new media, visual and perforative intermedia group, directors: Francisco Ruiz de Infante, Eléonore Hellio and Pierre Mercier
2003
DNAP [Bachelor of Fine Arts], HEAR [Haute école des arts du Rhin] Art Hors Format program - Strasbourg, France
2001
BA in Painting, Tehran University, Department of Fine Arts - Tehran, Iran
RESEARCHE
2011 – Present
Member of EDNM: Esthetic of new media / Arts of images and contemporary art research Laboratory – Paris 8 University – Saint Denis, France
2010
"Digital Art Conservation" interregional project intern - Mediamuseum, ZKM, Karlsruhe, Germany | Strasbourg, France | Bern, Switzerland
Documentation and conservation of digital born media
2007 - 2010
Researcher at Interactive Art at EnsadLab, ENSAD - Paris, France
Laboratories: Relational Dispositifs, Interactive Installations & Locative Media / mobile screens
Directors: Jean Louis Boissier, Jean-françois Depelsenaire and Samuel Bianchini
AWARD / RESIDENCY
2013
Artist-in-Residency, Practicá program, Beta-Local art centre, San Juan, Puerto Rico
2012
Artist-in-Residency, Schaufenster Gallery - Selestat, France
2011
Bursary award for multimedia and digital artistic creation (DICRéAM)/ Cinematographic National Center (CNC) - France
Artist-in-Residency / Scholarship, Budapest Galleria | CEAAC | Historical Museum of Budapest, Budapest, Hungria
Artist-in-Residency, pa-f (Performing Art Forum) - Saint Herme, France
Artist-in-Residency, "Géographies Variables" program, Séquence - Chicoutimi, Quebec, Canada
Scholarship, Ministry of International Relations of Quebec - General Consulate of France at Québec, FFQCD
2010
Artist-in-residency, L'entreprise Culturelle - Paris, France
Artist-in-residency / Scholarship for one year, Le CENTQUATRE, Artistic establishment of the city of Paris - France
MADATAC 2010 / Special Mention award - Madrid, Spain
SELECTED EXHIBITION / TALK
2014
roup show "Breath from a warm locale", Croxhapox, Gent, Belgium
Group show "A review of decade of video art in Iran" - Iranian Artists Forum, Tehran, Iran
Video creation for "Christophe S." play, Clyde Chabot, La Communauté Inavouable / La Fabrique MC11 - Montreuil, France
2013
Solo show "The Third Vertice [V.0.1: EM]", Casa Blanca Museum - Viejo San Juan, Porto Rico
Discussion panel Building a Monument of Speech [A Metalogue Around the Cult of Monuments], Beta Local art Centre - VSJ, Porto Rico
Sanandaje Contemporary Art Festival, Kurdistan, Iran
Invited curator for "Limited Access IV Festival", Arran Gallery, Tehran, Iran
Artist talk, Honar Gallery – Sari, Iran
2012
Solo exhibition "Üres Terek [empty spaces]", CEAAC [European Center of Contemporary Art] - Strasbourg, France
Solo exhibition "île-Wald", Shaufenestre Gallery - Selestat, France
Group show "The Invisible Present" - CAMERA / Stephen Bulger Gallery - Toronto, Canada
Group show "Control Tower" - Faravahar Gallery – Tehran, Iran
Group show "Iranian Pulse" contemporary photography and video, Sesc Vila Mariana - Sao Paulo, Brazil
Group show, "Part of me : Mise en abyme", Cité internationale des Arts - Paris, France
Artist talk - Parking Gallery, Tehran, Iran
2011
Group show "If we ever meet again", Thomas Erben Gallery - NYC, USA
Group show "The Invisible Present" - Oi Futuro, Flamengo - Rio de Janeiro, Brazil
Group show, Aubette Gallery - Strasbourg, France
Group show "100 drawings for Vietnam war" - Complot Gallery , Bruxelles, Belgium – Le Commissariat Gallery, Paris, France
Artist talk, Séquence Gallery - Chicoutimi, Quebec, Canada
2010
Solo exhibition : Interactive Installation "arboreal", Le CENTQUATRE - Paris, France
Solo exhibition : Installation "Jardins persans (persian gardens)", Le CENTQUTRE - Paris, France
La Nuit Blanche : Projection of "re-iter" vidéo séries and demo version of "memoria" application, Le CENTQUATRE - Paris,France
Projection & Artist talk "Impasses", Le CENTQUATRE - Paris, France
2009
Group show : "Experimental 3" / Ciné Nouveau & Festival Acqua Suito - Osaka, Japan
2008
Group show "MultiChannel", ArtSway's galleries - Sway, UK
Performance "Visions Prénatales", MAMCS (Museum of Modern and Contemporary Art of Strasbourg) - Strasbourg, France
2007
Artist talk, Art Centre "Afsan-Honar" – Bandar Abbas, Iran
2006
Group show "Fenêtre sur rue" - Gallery of Beaux Arts Art School of Rouen, France
Group show "SHOW FREE LAND" - Galerie La Chaufferie, Strasbourg, France
Performance "Visions Prénatales" Music Conservatory / Marc Bloch University - Strasbourg, France
Selected Video Screenings / Festivals
2013
Bejing Independent Film Festival - Beijing, China
SEH-TANK - Cinéma Subversif- Zürich, Switzerland
Rotterdam International Film Festival, Rotterdam, Netherlands
Göteborg International Film Festival, Gothenburg, Sweden
2012
"mise en abyme", video program curated by Sandra Skurvida, Sazmanab Platform for Contemporary Arts - Tehran, Iran
"Dire Straits" a video program on contested territorial waters - IM-PORT//EX-PORT - Kassel, Germany
Screening : "Invisible present" Artists' Television Access, San Francisco, US
2011
"Vidéoformes 11" festival, official selection - Clermont-Ferrand, France
"Limited Access 3" festival - Tehran, Iran | London, UK
Screening "Actual French Video Art", Invited by Écrasement Faciale - French Cultural Centre of Yogyakarta - Yogyakarta, Indonesia
2010
"MADATAC 2010" festival / Special Mention - Madrid, Spain
"El Festival de Vídeo Arte de Camaguey" - Camagüey, Cuba
Transfera TV Program - Madrid, Spain
2009
"Athene Film Festival" - Athene, Greece
2008
"CologneOFF IV" Videochannel - Cologne/Online, Germany
"21th Instants Video" festival – Marseille, France
"Oslo Screen" festival - Oslo, Norway
2006
Screening of "Apparition # II" at "Maison d'Image" art centre – Strasbourg, France
"Filmer en Alsace" Festival – Strasbourg, France
Chrischa Venus Oswald (1984, Pfarrkirchen ,GER) vive e lavora a Berlino
EDUCATION
A-level Exam 2004
2006 - 2011 Fine Arts, University of Art and Design Linz (A),
with Vadim Fishkin and Andrea van der Straeten
2009 - 2011 Living and working in Munich
2011 Diploma Fine Arts, University of Art and Design Linz (A), with honour (Mag. art.)
AWARDS
Diesel New Art Award Austria, Photo Category, 2007
EXHIBITIONS (selected)
2015 (upcoming)
tba Kunsthalle Linz, Linz/Austria (Autumn)
2014
"The Ones We Love" Groupshow, Des Moines
"The Ones We Love" Groupshow, Vienna
"Family Matters" with Sophie Calle, Nan Goldin, Hans Op de Beeck, Thomas Struth, Jim Campbell, John Clang,Guy Ben-Ner, Courtney Kessel, Ottonella Mocellin+Nicola Pellegrini, Trish Morrissey @ CCC Strozzina, Florence
2013
»extra — experimental trails« - Festival für experimentelle Film- und Videokunst, d21, Leipzig
2nd OZON International Video Art Festival, Katowice, Poland
"So you think you can tell heaven from Hell", Berlin, Groupshow with Jonas von Ostrowski, Josef Knoll, Sarah Lehnerer, Johannes Tassilo Walter, Leo Lencsés
"Bodied Spaces", Gallery Art Claims Impulse, Berlin
"Never Odd or Even", Team Titanic, Berlin
2012
"The Eye of the Collector", Selected works of the Manuel De Santaren Collection, Villa delle Rose (MAMbo), Bologna (with Maria Josè Arjona, Niklas Goldbach, Jesse Aron Green, William Lamson, McCallum and Tarry, Hans Op de Beeck, Luigi Presicce, Isabel Rocamora, Janaina Tschäpe)
Video Art-Screening, Soho House, Berlin
2010
"International Departure: Gate 10", Fondazione Cassa di Risparmio di Modena
"Deep:art"-Project, Miuggia
2009
"Dreamers", Ei'kon, Aarhus
2008
Videokollektion @ VIENNABIENNALE 08, Vienna
"Fallen/fallen", F/Stop Photo Festival Leipzig
"(KOLAPS) #1" Recyclart, Brussels
"Ich habe nicht genug ihr matten Augen", Universal Cube, Leipzig
"Tinyvices"-Show curated by Tim Barber, NY Photo Festival
IDEAL Berlin Show, Café Moskau, Berlin
DNA-Austria Winners 2007, das weiße haus, Vienna
2007
"Being", Exit-Gallery, Claire de Rouen, London (SOLO)
"Trust me", F/Stop 1st International Festival for Photography, Leipzig
"Catfish", Rotating Gallery, NY
Jenna Pippett ( 1990, Adelaide, South Australia) vive e lavora a Adelaide.
Education
2012 Bachelor of Visual Art with Honours, Adelaide Central School of Art, SA
2010 Associate Degree of Visual Art, Adelaide Central School of Art, SA
Awards / Scholarships / Grants
2014 Regular Grant: for solo exhibition Familiar, Helpmann Academy, SA
2013 City of Adelaide Award, Helpmann Academy Graduate Exhibition, SA
2009 Scholarship for Outstanding Secondary Students, Adelaide Central School of Art, SA
Solo Exhibitions
2014 Familiar, Constance ARI, TAS
I could have been Canadian, FELTspace, SA
2013 My Mother's Mother's, Daughter's Daughter, Art Pod: Adelaide City Council, SA
Selected Group Exhibitions
2015 ARI CO LAB, Adelaide Town Hall, SA
Video Platform: Art stage Singapore, Curated by Paul Greenaway, Singapore
Adorn, Adelaide Central Gallery, Adelaide Central School of Art, SA
2014 FELTnatural: Ephemeral Public Art Project, Rymill Park, SA
Inner workings: an end of year group exhibition, Greenaway Gallery/GAGPROJECTS, SA
Performing Identity, Australian Experimental Art Foundation: Odradek, SA
Found Festival, Abbostford Convent, VIC
Emerging Artists, Greenaway Gallery/GAGPROJECTS, SA
Visceral Eye, Adelaide Central Gallery, Adelaide Central School of Art, SA
Enigma 23, Arts SA, SA
2013 My Roots Will Set Off to Seek Another Land, SALA Festival, Adelaide Airport, SA
Menagerie, Urban Cow Gallery, SA
Hatched: National Graduate Show 2013, Perth Institute of Contemporary Art, Perth, WA
Helpmann Academy Graduate Exhibition 2013, The Helpmann Academy, Drill Hall, SA
2012 In Good Company: Bachelor of Visual Art Graduate Exhibition, Adelaide Central School of Art, SA
Cats and Dogs, Adelaide Central Gallery, Adelaide Central School of Art, SA
2011 Parasomnia, Gallery Two Eight Four, Adelaide, SA
Professional Experience
2015 FELTspace co-Director, SA
2013-15 Co-Founder/Director, Mint Artist Studios, Adelaide City, SA
2012 Student Speaker, 2011 Graduate Ceremony, Adelaide Central School of Art, SA
2010 Student Representative, Adelaide Central School of Art Academic Board, SA
Publications
2014 Catalogue essay: I could have been Canadian, The baggage claim: familiar familial cases, If I could turn back time: translating with fishnet bodystockings + unitards, Sera Waters, SA
2013 Article: The Adelaide Review, Profile: Jenna Pippett, September Edition, Jane Llewellyn, SA
Article: Guardian Messenger, Artist develops skills, Amelia Broadstock, SA
Karen Trask vive e lavora a Montréal.
Education
MFA, Concordia, 1999
BA, University of Waterloo, Ontario 1978
Workshops: Open Studio, Toronto, lithography, 1984, Atelier de l'Ile, Val David, Qc. paper, 1987
Est-nord-est, St-Jean-Port-Joli, Qc. wood sculpture, 1993 Dieu Donné, The Center for Book Arts, New York, books, 1994
Solo Exhibitions
2014 MAISON DES ARTS DE LAVAL, L'ombre et la forme, sculpture, vidéo et vidéo projection,
commissaire : Nicole Gingras
KOMAGOME CONTEMPORARY ART GALLERY, Tokyo, Paper Words, installation
2012 CIRCA, CENTRE D'EXPOSITION, Montreal, Riens, installation, video and sculpture
MEDIA GALLERY, Concordia University, Montreal, Inside Passage, installation, curator: Rae Staseson
2010 SWG COLLEGE ART GALLERY, Corner Brook, Nfld. Where the Words Go, curator: Charlotte Jones
2009 CENTRE FOR THE ARTS, Elora, Ontario Wordfield, installation-sculpture, curator: Phil Irish
2009 GALERIE CLARK, Montreal, Histoires de lumières, video installation
2008 GALERIE D'ART D'OUTREMONT, Montreal, Où vont les mots, installation-sculpture
2008 LA CENTRALE, Montreal Cette nuit, Défaire, performative sound installation
2006 BILUZIK, Gelbenzu, Navarra, Spain, Cayendo-falling, outdoor ephemeral installation
2006 DARE-DARE, Montreal, Lit de Proust : en attente d'un baiser, performative installation
2005 SYLVIANE POIRIER ART CONTEMPORAIN, Montreal, Neige Noire, installation
2003 SYLVIANE POIRIER ART CONTEMPORAIN, Montreal, Horizons nomades, photographs
2003 CENTRE D'EXPOSITION DU VIEUX PALAIS, St- Jérôme, Québec Toucher du bois, artist-books
2002 THE BURLINGTON ART CENTRE, Burlington, Ontario Touch Wood, artist-books
2001 3e IMPÉRIALE SUPRA RURAL, Granby, Québec, Promenades pour des rêves d'hiver, performance
2001 TAIDEHALLI, Helsinki, Finland, Runoutta ohi mennessä, installation
2001 LANGAGE PLUS, Alma, Québec, L'une fait lire l'autre, installation: sculpture, video
2000 GALERIE B312, Montréal, Touch Wood, Toucher du bois, artist-books
1999 LATITUDE 53, Edmonton, Breathing Room, installation-sculpture, video
1999 BELGO, 372, Ste-Catherine, Montréal, Sideshow, performative installation-sculpture and video
1997 GALERIE CLARK, Montréal, L'une fait lire l'autre, installation-video, sculpture
1996 ENGRAMME, Québec, L'un fait lire l'autre, installation-sculpture
Video Presentations
2014 TRAVERSE VIDÉO, Toulouse, France, Elle CHANTIER LIBRE, Montréal, Unlearning the Piano.
2013 LES RENDEZ-VOUS DU CINÉMA QUÉBÉCOIS, Montreal, Unlearning the Piano, Elle
2012 VIDÉOS DE FEMMES DANS LE PARC, Le Groupe intervention vidéo, Montreal, Peindre avec des pastels
2012 LES RENDEZ-VOUS DU CINÉMA QUÉBÉCOIS, Montreal, Peindre avec des pastels
2011 FIFA, Montreal, À rien, Unlearning the piano,
2008 COLOGNEoff IV, Mothertext,
2002 LES RENDEZ-VOUS DU CINÉMA QUÉBÉCOIS, Montréal, Fruit d'hiver,
2000 LES RENDEZ-VOUS DU CINÉMA QUÉBÉCOIS, Montréal, Mothertext,
2000 NIAGARA INDIE FILM AND VIDEO FESTIVAL, St-Catherines, Ontario, Mothertext,
Group Exhibitions
2014 GALERIE RDV, Nantes, France, De la part des vaincus, curators : V. Jourdain, Florence S. Larose, L. Shea
2013 MAISON DE CULTURE CÔTE DES NEIGES, Montreal and MUSEION, GALLERY l'UDCA and AT GALLERY, Bogota, Colombie, Papiers altérés / Papeles alterados, curators : Claudia Bernal and Oscar Cerón
2012 MEDIA GALLERY, Concordia University, Montreal, Fanciful; Small Media Moments, curator: Rae Staseson
2011 LES TÉRRITOIRES, Montréal, En Obscurité, curator: Aseman Sabet
2010 SÉQUENCE, Chicoutimi, Qc. Trafic'Art, performance-installation, curator: Nicole Gingras
2009 EMARI 09: 1 RITUAL INTERNACIONAL DE ARTE ACTUAL DE LA ZONA DE ULTZAMA, Ripa, Navarra, Spain, From here to there, ephemeral outdoor performance-installation
2008 A SPACE, Toronto, Obsolete Concepts, artist-books, curators: Melissa Bennet, Olivia Lam
2006 CAMBRIDGE GALLERIES, Cambridge, Ontario, Fibreworks, juried exhibition
2006 MUSEO PUBLICO DEL ARTE CONTEMPORANEO DE TLALPAN, Mexico City,
curator: Antonio Ortiz
2005 BIENNALE INTERNATIONALE DU LIN DE PORTNEUF, Deschambault, QC.
curator: Carole Baillargeon
2004 PAPER BIENNALE, Rijswijk, Apeldoorn, The Netherlands, juried exhibition
2002 QUBE, Oswestry, UK, Nothing is not a Book, artist-books
2001 INTERNATIONAL SCULPTURE SYMPOSIUM, Kochi, India, ephemeral outdoor installation
1999 BIBLIOTHÈQUE NATIONALE DU QUÉBEC, Montréal, Le Scenario visuel de la page: 100 livres d'artiste,
1997 MUSÉE DU QUÉBEC, Québec, La Collection Prêt d'oeuvres d'art, sculpture
1997 LA BIENNALE DU DESSIN DE L'ESTAMPE ET DU PAPIER, Alma, Québec, paper sculpture
1994 BERKSHIRE MUSEUM, Western Michigan University, Essential Material, artist-books
1994 THE CENTER FOR BOOK ARTS, New York, The Anthropomorphic Book, juried exhibition
1994 MAISON HAMEL-BRUNEAU, Ste-Foy, Québec, L'odeur de l'encre, curator: Sylvie Royer
1993 CANADIAN BOOKBINDERS AND BOOK ARTISTS GUILD, Canada, Japan,
The Art of the Book, juried artist book exhibition,
MUSÉE DE CHARMEY, Charmey, Switzerland, Biennale de papier: Viviane Fontaine, sculpture
1992 ART MUSEUM OF THE AMERICAS, Washington, D.C. Terre-terre,
curators: Cyrille-Gauvin Francoeur, Matthew A. Burke
ART GALLERY OF ALGOMA, Sault Ste-Marie, Ontario, The Paper Show, curator: Theresa Morin
1991 THE FIFTH INTERNATIONAL PRINT BIENNIAL, Taipai, Taiwan, lithographs
SYMPOSIUM DE LA JEUNE PEINTURE, Baie-St-Paul, Québec, Traces, paper murale
OREGON STATE LIBRARY, Salem, Oregon, The Book as Vessel, juried artist-book exhibition
Grants and Awards
TOKYO STUDIO, Conseil des arts et de lettres du Québec, 2013-14
PARIS STUDIO, Conseil des arts et des lettres du Québec, 2008
TAPIOLA ARTIST RESIDENCY, Conseil des arts et des lettres du Québec, 2000
CONSEIL DES ARTS ET LETTRES QUÉBEC, project and travel grants, 2012, 2007, 2005, 2003, 1998, 1994, 1988
CANADA COUNCIL, project and travel grants, 2010, 2004, 2000, 1990, 1986
ABITIBI-PRICE PAPER PRIZE, Biennale du dessin de l'estampe et du papier, 1997
FCAR Study Grant, 1995-97
ABITIBI-PRICE PAPER PRIZE, Biennale du dessin de l'estampe et du papier, 1989
Collections
University of Montreal
La Collection Prêt d'oeuvres d'art du Musée du Québec
Banque d'oeuvres d'art du Canada
Loto Québec
Maurice Forget
Library of Congress, Washington, D.C. USA
La Bibliothèque nationale du Canada
La Bibliothèque nationale du Québec
Ministère des travaux publics du Canada, Trois-Rivières, Québec
Le Centre Félix-Antoine-Savard, Papeterie St-Gilles, Québec
Musée de Bas St-Laurent, Rivière-du-Loup, Québec
Qube Arts, Oswestry, UK